Reporter:
Holly t
Trail Conditions:
Fair
Snow Cover:
Most covered. Woods trails still deep snow
Date of Report
: February 26, 2020
Area Report:
February 26, 2020 – 7:01am – 18 degrees – Cloudy
SNOWMOBILE TRAILS IN EAGLE RIVER
Varying conditions – Good, Fair, Poor

Groomer Tracking Systems (GTS Trails) reports in the last 24 hours nearly all trails groomed.  All main trails groomed with only a few short spurs not groomed.  Those small spurs are:
Uncle Kent trail west of Eagle off Hwy G
Trig's Shell section of the City trail to Bloom Rd
Trail 1 that turns off 10E next to Dollar Lk Rd on it way to Eagle Lake trail
Trail 1 aka GrampGrahm off of 10E near Catch 22 that leads to Eagle Waters Resort
ALL OTHER TRAILS ARE GROOMED
Temps have dropped.  High today 21 with a low of 6 tonight.  This will continue until Saturday night when the night time low will be 15.  Cloudy to partly cloudy. SNOW potential is moving all over the place. So stay tuned
Varying conditions.  Woods trails have plenty SNOW cover & are good. That's north, east & west.  Trails along north sides of roads have burn through from the sunshine. Finally it's cloudy. Trails along south sides of roads are in much better shape.  Roads may have ice but most are pretty bare.  The in town trails are in pretty good shape covered with crystal SNOW.  Swamps are tight but rough.  With the temps drop trails will be icy so slow down. Riding either today or Thursday afternoon & will have a better report on conditions.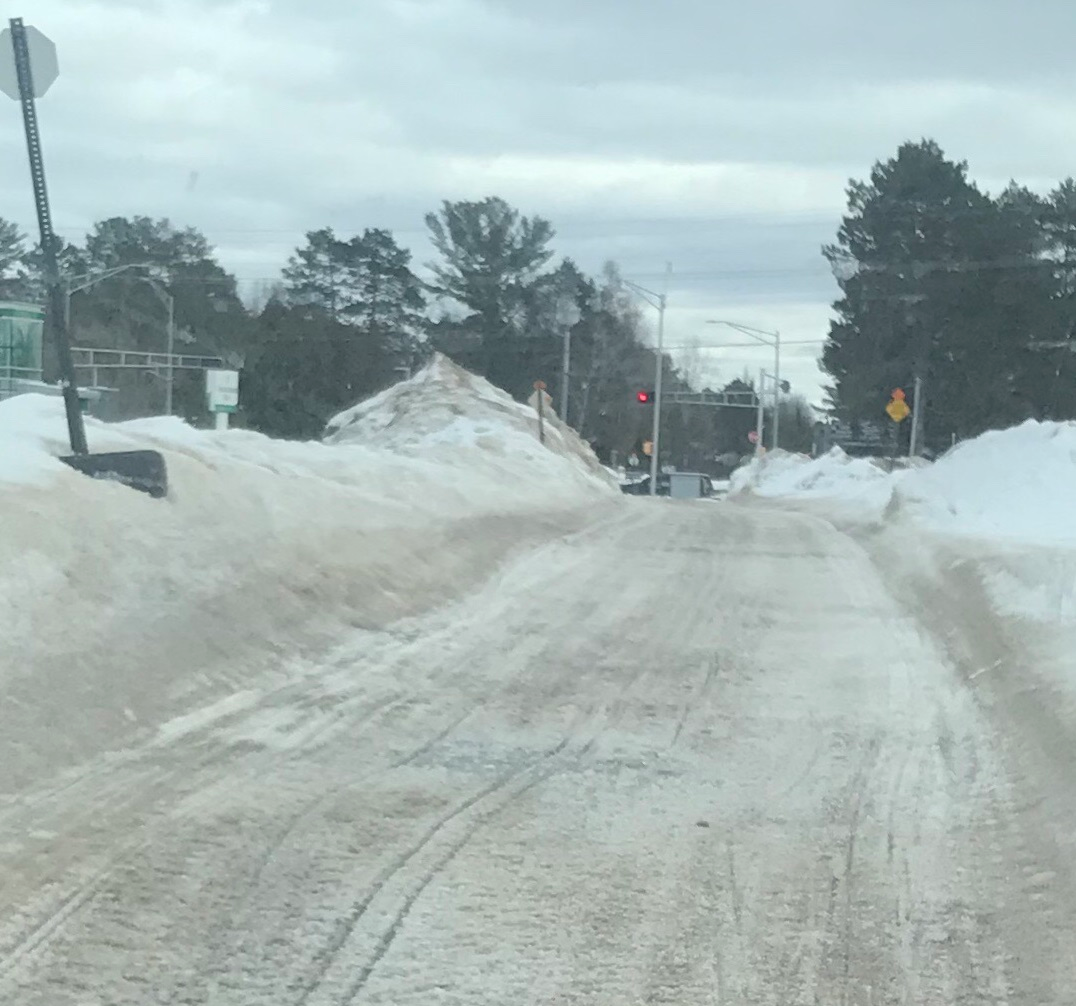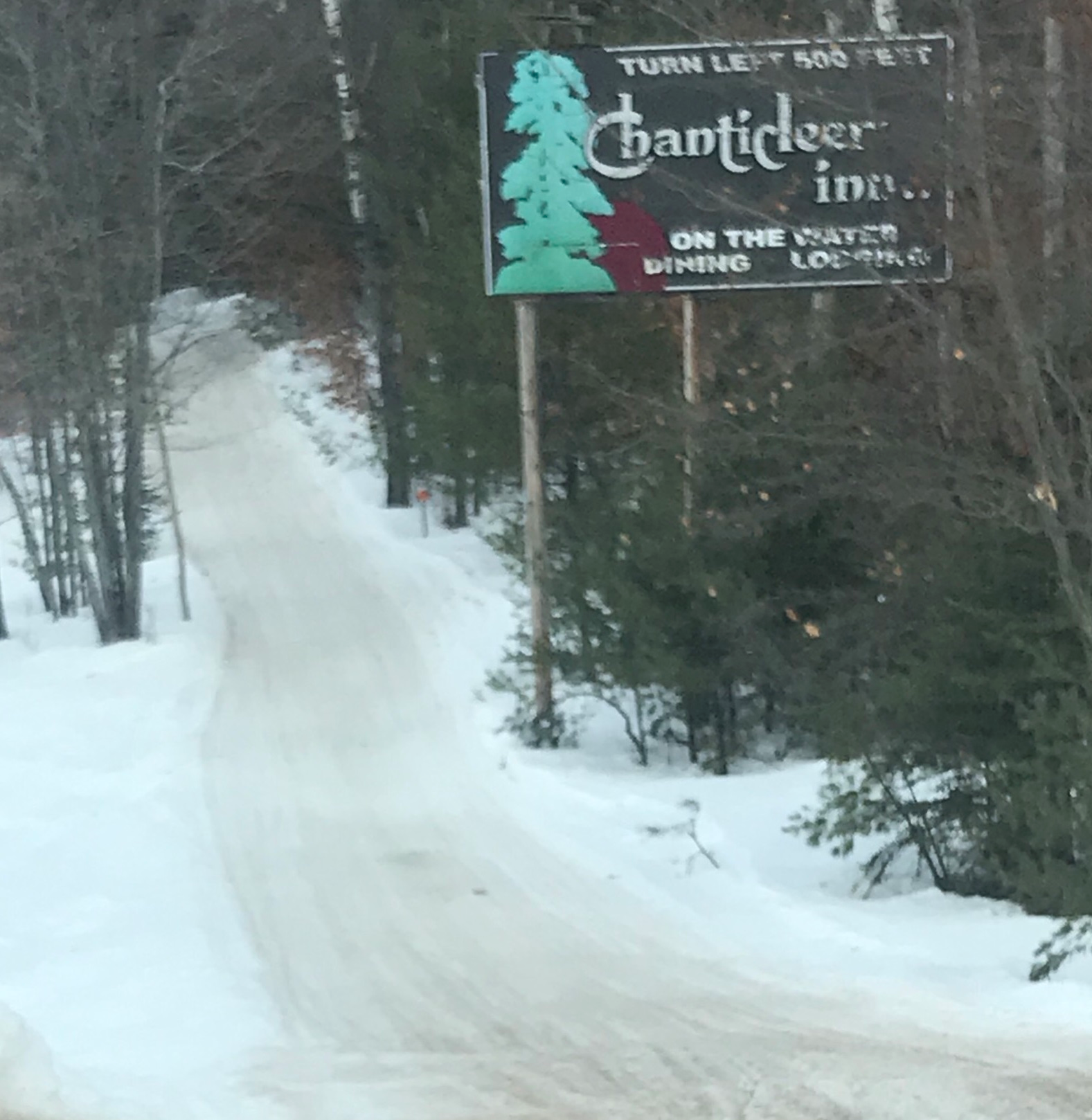 In town trail 10/13               Trail 10E south side
Catfish & Eagle Lake trails are marked.  Stay by the orange reflective barrels.  Remember not all lakes are safe.  No markers means probably not safe
There is a 55mph nighttime speed limit.
THINK COLD!  KEEP DOIN' THE SNOW DANCE!!!  
See ya on the trails Thursday!
Holly Tomlanovich
THE SNOWMOBILE CAPITAL OF THE WORLD® – Eagle River
Phone Trail Updates 715.479.5185

Sno-Eagles Snowmobile Club
News and Reports:
Events
February 26 – Wednesday Sno-Eagles Guided Trail Ride – 9am – Meet at the Historic Railroad Depot on trail 10/13 across from the Friendship House – Conditions permitting
February 27 – Thursday Sno-Eagles Guided Trail Ride – 9am – Meet at the Historic Railroad Depot on trail 10/13 across from the Friendship House – Conditions permitting
February 29-March 1 – World Series Snowmobile Championship Plus 100 Lap Mira Enduro Race – Check out www.derbycomplex.com – Volunteers needed
February 29 – Groom to Ride raffle drawing – Trackside – 12 noon – Hwy 45N
February 29 – SNO(Saturday Night Out) – Lumpy's Sports Bar & Grill – Hwy 45S – Social time 5:30pm – Dinner 6:00pm – Hwy 45S – ALL WELCOME
Please contact Sno-Eagles President, Howard Wolf at 262.442.4876 to volunteer for any event.
Snowmobile Information:
Handy Snowmobile Links
Wisconsin Snowmobile Registration
Discount Trail Pass for Snowmobile Club Members – $10
Standard Wisconsin Trail Pass – $30
Out of State Trail Pass – $50
Vilas County Map It Trail App GPS style app of all trails in Vilas Cty.  Plus includes the brown 3 digit emergency numbering system. If an emergency happens call 911 & give them that number.  Find you quicker.
Groomer Tracking Systems (GTS) Gives you trails groomed in last 24, 48 & 96 hours
Snowmobiling Information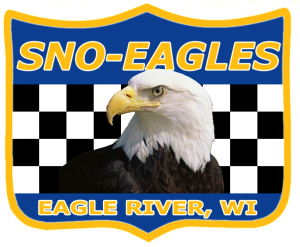 Eagle River has long held the distinction of SNOWMOBILE CAPITAL OF THE WORLD, and it's a matter of pride that causes local clubs and businesses to work so diligently to maintain that title. Snowmobile fever becomes a way of life in our Eagle River winters, and the talk often turns to "picks", "carbides" and performance. In fact, these snow machines seem to outnumber cars during the winter months.
Over 500 MILES OF GROOMED TRAILS connect the communities of the area, including access to major county and state routes. Trails wind throughout the area's scenic forests, but frequently pass close to service businesses which can provide you with fuel and sustenance, shelter and refreshment. If you don't have your own snowmobile, several dealerships will be happy to provide you with equipment during your visit.
Check out – Sno-Eagles Snowmobile Club on FaceBook or Sno-Eagles.org for Sno-Eagles Activities
---