Reporter:
SaynerStar Lake Barnstormers
Trail Conditions:
Early Season
Snow Cover:
Minimal
Date of Report
: January 14, 2021
Area Report:
The snow forecast has been quite a rollercoaster this week.  Early in the week they predicted 2-4″ starting today.  Yesterday, they bumped it up to 3-5″!  Now, this morning, they've dropped it down to 1-3″.  Whatever we get is supposed to start this evening and go through tomorrow, maybe even into Saturday.  For now, we can only hope it's on the high side of their predictions.
Please join us for an amazing breakfast fundraiser at Stillwater's on Saturday, Jan. 16, from 8 – 11am!  Chuck and Karen offer a terrific breakfast and donate proceeds to the Sayner Star Lake Barnstormers.
Logging operations are continuing throughout the northwoods and in many areas where snowmobile trails are located.  Loggers have first priority!  PLEASE be respectful of them and make every attempt to stay out of their way.  DO NOT engage with them.  Loggers have a legal right to close any snowmobile trail where they are working.  They are being cooperative with the clubs and working with us the best they can.  PLEASE do not give them reason to close the trails.
There is absolute minimum base on the trail.  Be prepared to encounter many ruts, holes, rocks and little snow for hyfax lubrication.
Hintz's North Star Lodge is currently closed.  Therefore, we have closed the trail leading to their establishment.  If and when they are open for business, we will reopen that trail.  Please respect them by not riding across their property.
Thank you for your patience and support while we await more snow.  Ride RIght and Stay Safe!
News and Reports:
Mark your calendar for these Barnstormer events!
https://www.saynerbarnstormers.com/events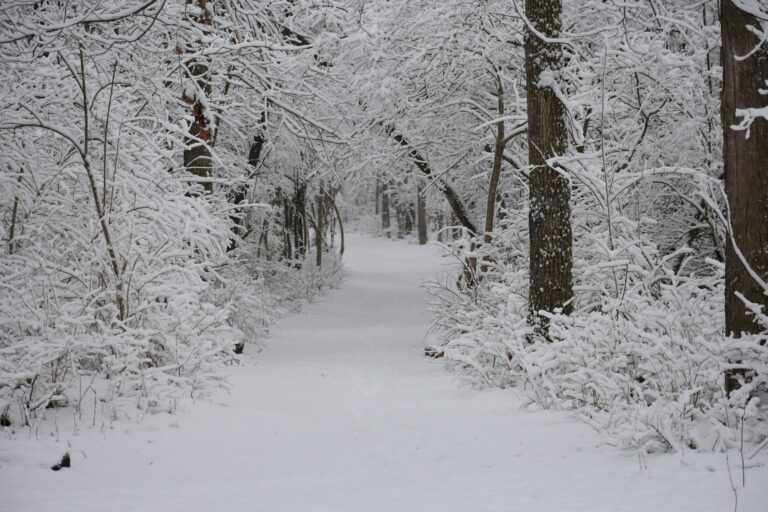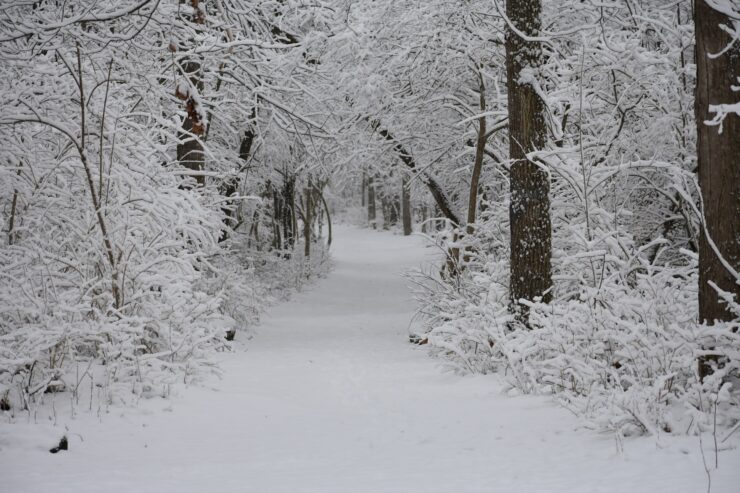 Snowmobiling Information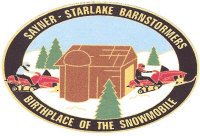 The Sayner Barnstormers are proud groomers of the Sayner – Star Lake Wisconsin area snowmobile trails. Our club was founded back on November 26, 1969, with 27 charter members. The Barnstormers trails stretch all the way from Hwy 70, just east of Arbor Vitae, all the way up to Old Hwy B, just west of Land O Lakes. We groom these trails with three tractors each equipped with 9-foot-6-inch grooming drags built by Sno*Boss of Eagle River and Arrowhead Groomers of St. Germain.
Snowmobiling was born here in the 1920s, when Carl Eliason, of Sayner, invented the first snowmobile in 1924 (he called it a snow machine initially). He took his first patent out on November 24, 1927. He has been featured in History Magazine, in the Modern Marvels section. You can still see some of the very first snowmobiles to ever be ridden in Sayner's History Museum and at Eliason Lumber, both located on Hwy 155 in Sayner.
Our trails cover a variety of terrains including beautiful wooded trails, lake crossings, and some road routes. Over the years signage has improved tremendously, with the most recent addition of intersection numbers, making it easier for snowmobilers to figure out where they are. These intersection numbers were also created to assist snowmobilers and emergency crews to find each other in the unfortunate event of an accident.
Through the combined efforts of the Sayner Barnstormers and our great neighboring clubs, we feel that Vilas County has the best maintained and marked trails in the world. Our trails adjoin St Germain's BoBoen Club, Arbor Vitae / Minocqua Cross Country Cruiser's, Eagle River SnoEagle's, Land O Lakes Frosty Club's , and Boulder Junction's trails. Other clubs in the county include the Conover Snow Buddies, Manitowish SnoSkeeters, Presque Isle SnoBunnies, Phelps, and Lac du Flambeau Northern Horseshoe.
See you on the trails and always, Please Ride Safe!!!