Snowmobiling Information
---

With over 130 miles of trails, the Iron Snow Shoe Snowmobile Club is one of the largest snowmobile clubs in Wisconsin. Located in central Marinette County, our well groomed trails stretch from the Nicolet National Forest to Crivitz and include the Twin Bridges, High Falls Flowage, Caldron Falls Flowage, Silver Cliff, Thunder Mountain and Crooked Lake areas of northeastern Wisconsin. Trail conditions are updated several times weekly throughout the season and usually include photos of the local trails.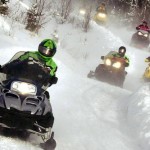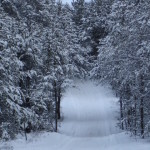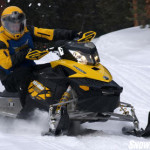 The heart of the system is the area around High Falls and Caldron Falls Flowages. In addition, we offer the beautifully scenic River Trail along the Peshtigo River. The flowages/Twin Bridge area is a favorite destination of many snowmobilers. Local businesses offer a wide variety of services and include supper clubs, lodging from modest cabins to deluxe condos & homes, traditional north woods trail stops, and more.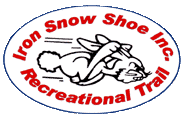 ---
Trail Conditions:
Fair
Snow Cover:
10+ inches
Date of Report
: January 22, 2017
Area Report:
I don't know what I can tell you.  I think you already know.  Mother Nature has hit us with a January thaw, but on the good side at least no sun.  We did talk to a few riders this weekend who were surprised at how well the base is holding up.  From my observation in riding and checking the trails, other than a few areas, I see the same.  So, our base should hold up through more warm weather this week.  It is supposed to cool down then, and a possibility of some snow.  Seriously, it shouldn't take too much snow to get us right back up in great shape! 
News and Reports:
Saturday, January 28 – 5th Annual Human Ice Bowling at Thortons Resort
Saturday, February 11 – High Falls Fish-o-Rama and Radar Run
Saturday, February 18 – Crooked Lake Fish-o-Rama
Saturday, February 27-Vintage Sled Ride at Thunder Lake Lodge
(any club members with events to be listed, please contact me…thank you)