Reporter:
Price County Tourism Department
Trail Conditions:
Excellent
Snow Cover:
16-24
Date of Report
: February 14, 2019
Area Report:
Prentice Bush Benders trail report 02/14/2019
With the over 2 feet of snow we have had in the last 8 days it is easy to write this report. All trails will be groomed by the end of the day on Friday and will be in good condition. The groomer is out every day working to make the trails better. The groomer got stuck on trail 189 Tuesday night and there will be a rough spot in that area until we groom it a few more times so use caution on this trail. We need riders to help pack the snow down so get out and enjoy our trail system and all the new snow. As always ride safe and have fun. Thanks, Prentice Bush Benders snowmobile club.
Sno Gypsies 2/14/2019
Trails are being groomed a couple times a week now. All trails are open. The fresh snow the last few days really added to the good base we had. The trails are in the best shape they have been in years. Enjoy the trails and ride safe
Lugerville chasers 2/14/2019
Trails are being groomed twice a week and are in excellent condition.  Most of our trails are privately owned so Please stay on marked trails.  
Fifield Sno Drovers 2/13/2019
Given the 12+" of new snow we got over the past 24 hours all trails are covered.  The snow is deep right now, but the groomer is out and all our trails will be groomed by the end of the day on Thursday, and are in excellent condition.  This is the weekend to get out there and ride!  
PLEASE:  RIDE WITH CARE!
Logging continues on Trail 120 south of the big swamp and Fould's Creek Rd and on Trail 108 between Trail 101 and highway 70.  Take these slowly and expect icy conditions and logging equipment.  
Eisenstein Bushwackers 2/13/2019
Groomed all Bushwacker Trails 101,103,104-105,110,and 111 on 2-11-19 was snowing hard at the time. We got 14 inches of new snow. These trails will be groomed again on 2-14-19 The the trails are in the best in several years enjoy our trails and be safe.
NorthWoods Hi-Riders 2/7/2019
We finally got the snow we needed. Trails have a frozen base from the melting over the weekend and now we have a very nice covering of 10+" of fluffy white snow. Perfect. Groomers are out and will be catching up. Trails will be in very good to excellent riding condition for the weekend.
Kennan/ Catawba Driftsplitters 2/6/2019
We will have all trails groomed and in very good shape by Thursday. There is logging on trail 94 and on trail 181 between intersection 100 and intersection 101. With the good snow we got all trails will be groomed twice a week.
Elk River Pioneers 2/6/2019
All area trails have been groomed and are in Good to excellent condition
News and Reports:
The trails all across Price County are in the best shape they have been in for years. The clubs are out several times a week now grooming the trails. Please enjoy the trails and be safe.
Snowmobiling Information
Click Here
to order a Price County – Park Falls, Phillips & Prentice, WI snowmobile trail map.
(Please include your Name, Address, City, State and Zip with your map request.)
---
Price County, Wisconsin is one of the top ten snowmobile destinations in North America as rated by Snotrax International Magazine (Fall 2003).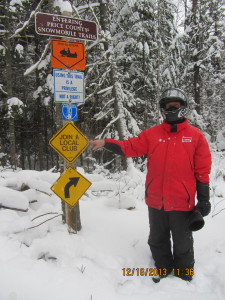 Plan your next adventure! Price County, located in Northwestern Wisconsin, is home to a variety of natural resources. This native abundance provides endless recreational opportunities, such as snowmobiling, cross country skiing, ice fishing, hiking, biking, golfing, canoeing, boating, fishing, hunting, camping, and ATV/UTV riding.
With 500 miles of meticulously groomed snowmobile trails and fewer riders, Price County offers many unique ways to enjoy your snowmobile adventure in the Northwoods! Ride our trails this season and leave the crowds behind!
Opportunities include trails through the 800,000 acre Chequamegon-Nicolet National Forest, the Tuscobia State Trail from Park Falls to Rice Lake, the Pine Line Trail from Prentice to Medford, including a side trip to Wisconsins highest geographical Point Timm's Hill, and numerous connecting trails as well as quality food, lodging and services in area communities making Price County the perfect snowmobile destination!
Here is what our visitors are saying:
Price County, Wisconsin trails were referred to as Priceless! by American Snowmobiler stating they offer "many trail options, fewer crowds".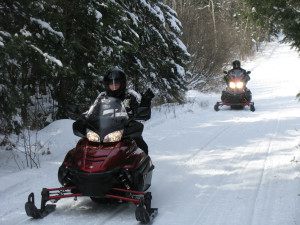 "Every year, some friends and I gather at my parents' house on Long Lake to enjoy a weekend of snowmobiling. Even though it was a little cold Friday and Saturday, we enjoyed a great weekend on the trails. We hit northern, western, and central Price County. The trails were in wonderful condition…the best we have ever experienced in our five years and 150+ miles of riding each trip we take up here."– M. Johnson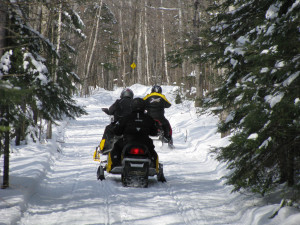 "We stayed in Phillips last weekend and rode snowmobiles from Friday thru Sunday – starting out rather cold but it was worth it
for the wonderful the trails and people we met. We travel around 3 hours a couple time a year to come to this area for the snowmobiling and we haven't been disappointed yet with how great your trails are. Keep up the great work!!!!!!!!!!!" – J. Leeman
For more information about snowmobiling in Price County, Wisconsin please visit their website – CLICK HERE!
Click Here to order a Price County – Park Falls, Phillips & Prentice, WI snowmobile trail map.
(Please include your Name, Address, City, State and Zip with your map request.)
---