Reporter:
boulderwi
Trail Conditions:
Good
Snow Cover:
16-20 inches
Date of Report
: February 24, 2020
Area Report:
Trail report for February 24, 2020 – Trails are fair to good overall. Over the weekend there was very heavy traffic Our trail counter just went over 20,000 for the season! The weather from the last few days has not been very kind to us. It has been very sunny, and the temps reached into the 40's. This took a toll and degraded the trails quite a bit. Today's temps may reach in the high 30's and we don't expect snow until maybe Thursday. This will further degrade our trails. We will have to wait and do what we can until we get more snow and colder temps. Be aware with the high snowbanks at intersections visibility is diminished.  The corners and other areas can be icy so use caution. Flagging and signs are up for a reason. STAY ON THE TRAIL! Some snowmobiles are going off the trails and getting stuck in the deep snow. Remember to be safe, ride right, and enjoy the ride.
Jim (Hammy) Hamilton
BJSC President
March 7: Snowmobile Club Cabin Fever Party
Snowmobiling Information
Click Here to order a Boulder Junction, WI snowmobile trail map.
(Please include your Name, Address, City, State and Zip with your map request.)
---
The snowmobiling is outstanding in the Musky Capital of the World®. Explore hundreds of miles of well-groomed trails and enjoy outstanding woodland scenery. Local restaurants, lodging properties and retailers have been catering to snowmobilers for decades. When the snow flies, Boulder Junction is the place to be!

Boulder Junction is surrounded by 130 miles of local trails which connect with thousands of miles of trails running throughout northern Wisconsin and the Upper Peninsula of Michigan. The dedicated, hardworking Boulder Junction Snowmobile Club keeps area trails in fantastic condition throughout the season.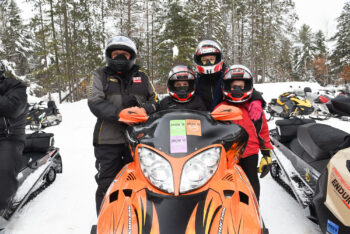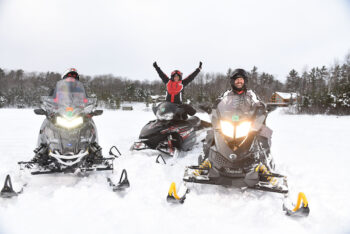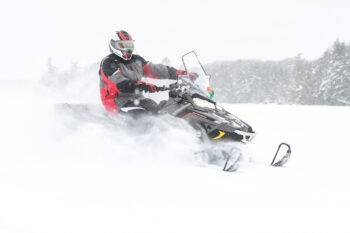 When there isn't snow on the ground, vacationers come from across the Midwest to boat, paddle and swim the area's 194 crystal clear lakes. The fishing for musky, walleye, bass and panfish is second to none. And Boulder Junction's biking and hiking trail system is among the best in Wisconsin, offering both paved and unpaved trails. Simply put, Boulder Junction is the classic Northwoods vacation destination.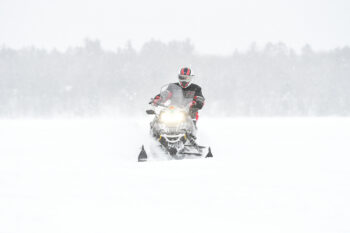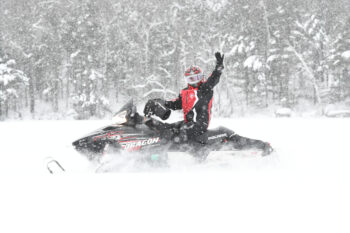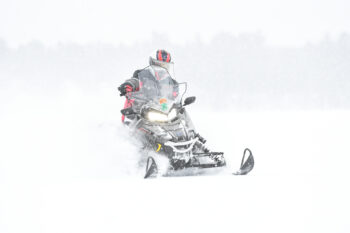 ---