Reporter:
Oconto County Tourism
Trail Conditions:
Good
Snow Cover:
6-9
Date of Report
: January 17, 2020
Area Report:
Red Arrow Snowmobile ATV Club (Townsend) –  1/16/20
All the trails from the Nicolet State trail ( the grade ) east of town are in VERY GOOD condition. 
West of 32 heading towards highway 64, the problem areas between intersections 510 & 512 was groomed last night and the guys say it isn't to bad considering, with the big snow on the way maybe it will be healed for the rest of the year?  That region is what is called The Bob Kroll trail. It was plowed down to dirt after the big snow by the loggers who cleared the trees for us. Without their efforts it would still be blocked by trees.
Taking that area out of the picture, our trails are in VERY GOOD riding condition.
Paul Bunyan Riders Snowmobile Club (Lakewood) –  1/17/20 All Paul Bunyan Riders trails were groomed last night and are in excellent condition.  We are expecting several inches of snow this weekend if the forecasters are right for a change. The groomers will be out all weekend.  I will keep you posted on snow totals. 
Chute Pond Snowmobile Club (Mountain) – 1/17/2020 
The trail from INT#472 (at Old 64) north to INT#455 (18 Corridor) will re-open tomorrow morning, Thursday, January 16. Please use extra caution in this area as it will not be groomed for a while as we wait for the ice under the snow to develop more. The previous water hole will be icy, so go slow through that area.   
Chute Pond Snowmobile Club trails are open, freshly groomed, and in good to very good condition on the NST (RR grade from Suring to INT#605) and all trails west of the NST. The NST is a little thinner from Suring to Breed, but it is rideable, and there is a Park & Ride adjacent to the trail on the north side of Main St (Hwy 32) in Suring. The wooded trails to Boulder Lake, Animal's, the Mountain Lakes trail to Halfway Bar, and the 18 Corridor west of the NST are all in good to very good condition. The wooded trails east of the NST are in good "early season" condition, which means there will be some bumps, dips, and ruts to deal with as the groomers continue to work on the trails. The 18 Corridor east of the NST is a nice ride all the way to Crooked Lake. On our eastern trails, watch for possible slushy and/or wet/icy/rough frozen areas.
Exceptions (see map): Trails that will remain closed indefinitely are from INT#451-INT#453 (from east of Hwy 32 behind the Junction to Jack Pine Rd), and from INT#447 north to the 18 Corridor trail near Cooked Lake (the northern pipeline trail). DO NOT ride the closed trails- they have not been cleared from the July wind storms because the swamps are still wet and have not allowed equipment to get in to work on those areas yet. The closed areas are tangles of fallen trees in a swampy area- you don't want to go there.
On our trails east of the NST (RR grade), "early season conditions" 
Be aware that any off-trail riding- even to take one ski off to "grab a little loose snow"- could be dangerous. The July wind storms have devastated many areas of our forested trails, and there are many trees and limbs on the ground just off the edges of the groomed trails. Please stay safe- stay on the groomed trails. Riders are urged to reduce speed and ride with extra caution, as the forest and the trails look very different since the storm. There are numerous logging operations that will be ongoing throughout the season. Please use extra caution in these areas. No Chute Pond trails cross any lakes or rivers- and ice has been slow to form on most area lakes. Use extreme caution on all frozen surfaces. You are encouraged to carry a portable hand saw if possible, since limbs and branches continue to fall onto and over the trails. Please- ride sober, stay to the right, and stay on the marked trails.
Bagley & Brazeau Joyriders – The BB Joyriders, trails will completely open Saturday 8:00am. The trails may have icy spots and possible wet areas.  Grooming of the trails will start next week, so help pack down the new snow this weekend.
 We have some changes this year; the trail to Suring is the biggest change. It's 4 miles longer to get downtown, Suring. The trial brings you to the RR grade which is 1 mile south of town. The intersection number is new, 195; this intersection is not on our county maps.  There will also be an information sign at the intersection. The other change is, when you go across Kelly Lake and then toward Round Lake, there is open water by the Round Lake inlet. The path was moved 150' to the west; a wonderful landowner is letting us cut through to the lake. So go slow next to the house to keep the noise down and don't tear up the grass, or this will close. The trail going north to hwy 64 int.425 to 429 has changed do to logging, follow the signs.
Gillett Sno ATV Riders – Opening on Saturday, January 18th at 8:00am.  This will include just the railroad grade from Shawano Line Road to Suring.  The grade has 3-4 inches of packed snow on it and all the water spots we were fighting earlier this season froze up. 
Oconto Falls Sno-Jokers – 1/17/20 CLOSED and will remain closed all weekend even with new snow arriving.
Lena Sno-Drifters – CLOSED.
Chase Sno-Chasers – CLOSED.
Snowmobile Information:
Bonfire in the Woods is Saturday at intersection #641 east of Townsend. Please try and join us for free hot dogs and hot chocolate and a lot of great trail talk? It runs from 11-3. A port-a-potty will be provided by the Town of Townsend. Thank you😉. Hope to see you there? If you have a vintage sled this would be a great opportunity to show it off a bit!!
Snowmobiling Information
Click Here
to order a Oconto County, WI snowmobile trail map. (Please include your Name, Address, City, State and Zip with your map request.)
---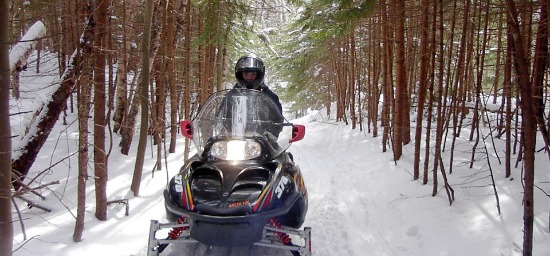 When the snow begins to fall, snowmobile excitement quickly rises in Oconto County. Well marked and meticulously maintained trails meander through this region providing a true Northwoods riding experience. Perhaps one of the most well known trails in the state is the Nicolet State Recreational Trail, marked as State Corridor 7.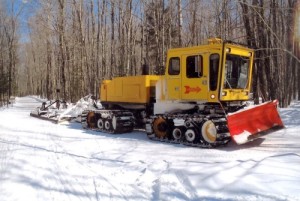 This 89 mile long former railroad grade offers a north-south route from Gillett thru the towns of Suring, Mountain, Lakewood and Townsend all the way north to the Michigan border and to the UP trail systems.
From this main route, riders can choose from unlimited destinations such as a very scenic ride on the Chute Pond Trail System near Mountain.
Just north, the Paul Bunyan trails in the Lakewood area, and the Red Arrow trails around Townsend lead to interconnecting trails that head in every direction. These include westbound connections to Langlade County and the Wolf River State Recreational trail.
You can also go northeast toward Waubee and Wheeler Lakes
or east to Marinette County where trails around the Caldron Falls and High Falls Reservoirs and the scenic Peshtigo River are maintained by the Iron Snowshoe club.
North of Crivitz, local trails connect with State Corridor 3 for a journey north to the Dunbar, Goodman and Pembine areas. From this point riders have the option of taking a trek into Michigan's Upper Peninsula, or traveling west back towards the Nicolet State Recreational Trail.
Throughout this region riders will find warm welcoming resorts to call home for their weeklong or weekend excursions. Plenty of trailside stops offer gas and excellent food ranging from delicious steaks to juicy chicken and hamburgers.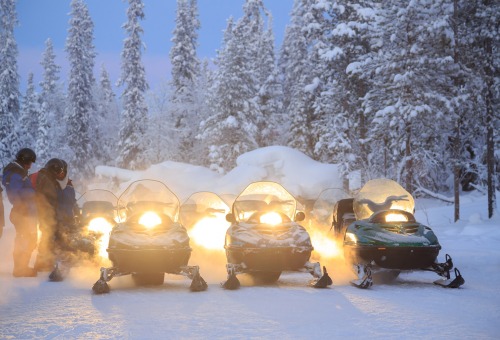 ---